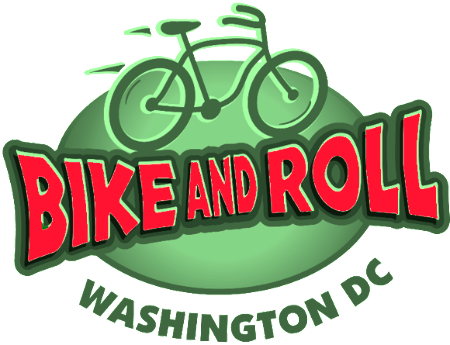 Bike and Roll DC is once again offering their annual holiday tradition, "Christmas on Wheels" Bicycle and Segway Tours. Tours are offered Wednesdays through Sundays from December 5th through December 22nd. Highlights include the Holiday Showcase at the U.S. Botanic Garden, the Capitol Christmas tree, hotel and Embassy decorations, a hot chocolate stop, the White House Christmas tree, and more!
"For over a decade, Bike and Roll DC has provided Washington visitors and locals alike with one of the most unique ways to experience the city's profound history, culture and beauty," said Stephen Marks, Managing Member of Bike and Roll DC. "Three years ago we began offering Christmas on Wheels, and we are very excited to continue the tradition of showcasing our nation's capital at its most magical. This is the only tour of its kind in Washington and we can't wait to help deliver the spirit of the season to even more people this year!"
Similar to Bike and Roll DC's signature "Monuments" and "Sites by Segway" tours, Christmas on Wheels will be led by professionally trained guides and filled with historical anecdotes, of the festive variety, as riders arrive at each tour stop. Families and children of all ages are welcome on the bike tour with special kids equipment for young riders ages 2 and up. E-Bikes available to our adult riders as well. Segway Tour riders must be at least 16 years old, and minors must be accompanied by a parent or guardian. Riders will have multiple photo and selfie opportunities throughout the tour. Complimentary water and festive treats will also be provided.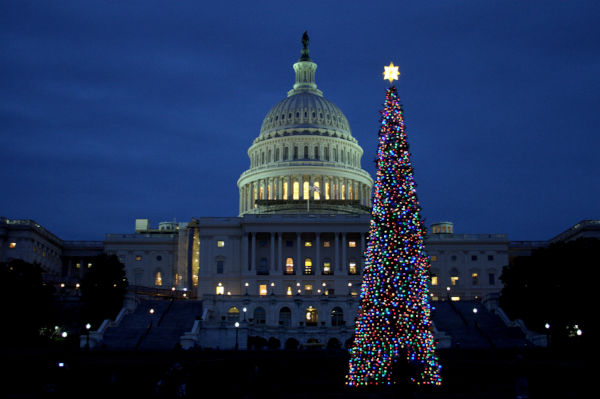 Some helpful tips from Bike and Roll DC
1. Reserve your spot in advance! There are a very limited number of spots for each tour, and Bike and Roll DC strongly recommends making reservations as soon as possible. Reservations can be made online at www.bikeandrolldc.com and over the phone at calling 202.842.2453.
2. Christmas on Wheels Tours are scheduled for December 5th, 6th, 7th, 8th, 9th, 12th, 13th, 14th, 15th, 16th, 19th, 20th, 21st, and the 22nd. If you are unable to reserve online, please call or email us.
3. Christmas on Wheels Tours are 2.5 hours.
a. Segway tours are from 4:00 PM-6:30 PM and $64/person (16 years or older)
b. Bike tours are from 4:00 PM-6:30 PM and $39/adult and $34 for youth 12 and under.
4. Private Christmas on Wheels Tours are available by special arrangement. You may book up to 8 guests on a Segway tours and up to 15 guests on bike tour; additional fees may apply. To inquire about a private tour please fill out our inquiry form or or phone 202.842.2453 ext 105.
5. Dress for comfort: Riding from site to site is a warmer option than walking, DC temperatures in December can be unpredictable, so be sure to dress in layers. Bike and Roll will have gloves for sale for a nominal charge.
Resources:
Book a Segway bit.ly/ChristmasSegwaytourReservations
Book a Bike Tour bit.ly/ChristmasBiketourReservations
Private Segway Tour Inquiry: http://bit.ly/PrivateBikeTourInquiry
Private Bike Tour Inquiry: http://bit.ly/PrivateBikeTourInquiry