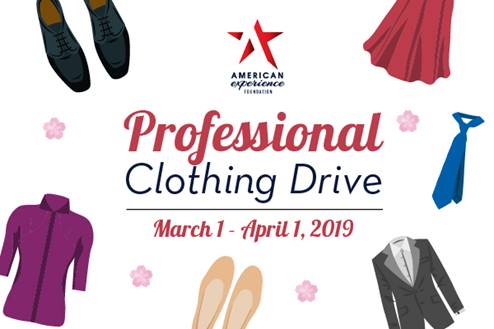 It's slowly, slowly getting warmer out and the days getting longer, so you know what that means: spring cleaning and summer internships!
We had such success with our winter clothing drive (thanks to great partners like you!), we're doing it again to make sure the young people we serve have what they need to make their Career Ready Internships a success!
We'd love to have your help. WACA WILL BE ACCEPTING CLOTHING AT THE MARCH MEMBERSHIP MEETING.
We are requesting new or gently used and cleaned professional dress items for all shapes, sizes, and genders. These include:
Dresses, skirts
Blouses, dress shirts, tops, sweaters
Suits, jackets, and blazers
Dress pants
Ties and scarves

Remember: If you wouldn't want your intern showing up to your office in it, please donate it elsewhere! Please no jewelry.
These items will be distributed to Academy of Hospitality and Tourism students in need at our Professional Dress Day. Any remaining clothing will be donated to our friends at Dress for Success.
Thank you so much for all the support you have shown AEF,
Lisa Waldschmitt
American Experience Foundation | Manager