Earnest Medicine is a docu-series hosted by WACA Affiliate Member, Dr. Ernest Brown.
Fed up with the current U.S. healthcare system, Dr. Brown left life as a conventional family doctor to work as a house call doctor.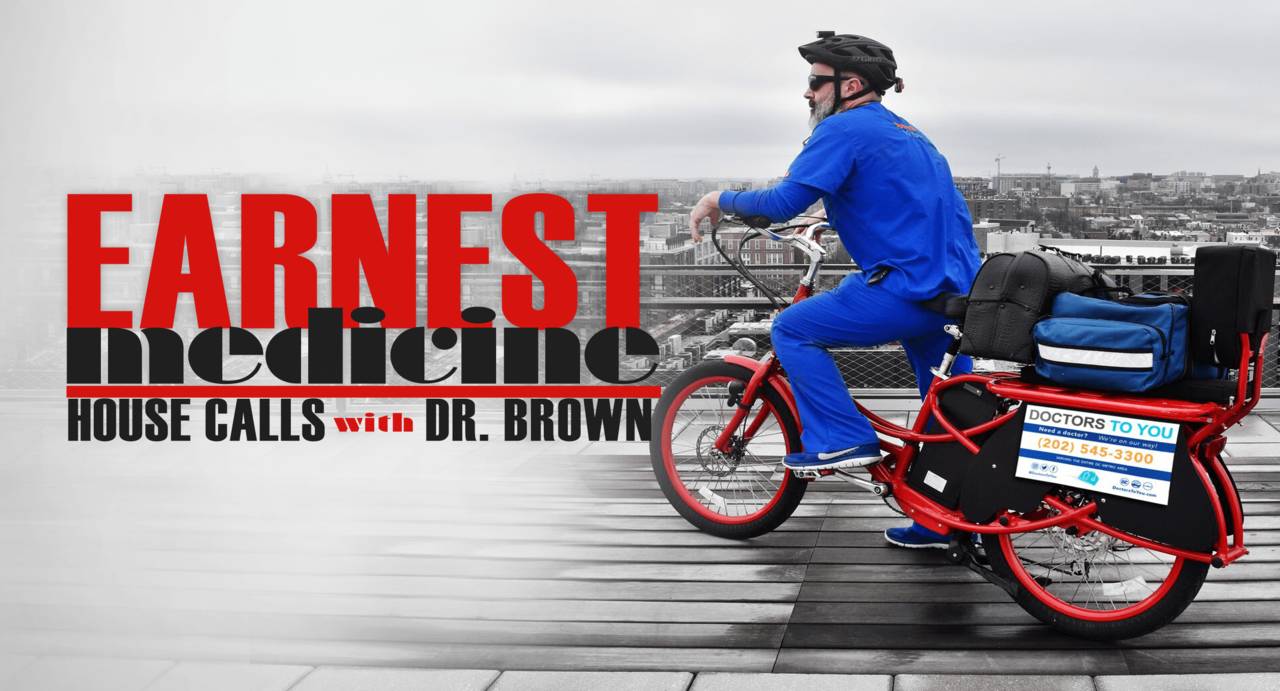 Learn more about Dr. Brown's journey through his 2017 appearance on The Today Show.
This experience working in homes rather than in clinics steered his focus from being a run-of-the-mill hospital employee, to fulfilling his purpose as a true caregiver by staying connected to the community that made him.
In 2015, Doctors To You was born with the mission to rebuilding the doctor-patient relationship, giving patients the care they deserve. Today, it's a burgeoning movement in the DC area, providing both residents and visitors seamless access to quality care without having to go out and find it—the doctor comes to you!
Visit doctorstoyou.com to learn more.
Join Dr. Brown as he explores the world of medicine and healthcare through house calls without leaving Washington, DC.
MORE INFORMATION ON EARNEST MEDICINE IS AVAILABLE AT EARNESTMEDICINE.COM