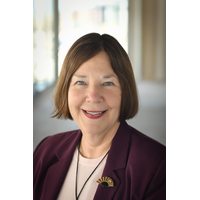 WACA has been such a great "home" for me since I moved to the area in 1989. As the first tourism representative at the newly opened Union Station; we knew how important the concierges were to helping fill our restaurants and letting the DC visitors know how special and unique the shops and services were that Union Station offered. With a myriad of day tours departing from the Station and the special events that we offered; it was great to have the concierges as our partners. We organized historic tours for the concierges; hosted "dine-arounds" for the members and offered our private spaces for meetings as well as helping Azi with the educational programs with breakfast or luncheon vouchers.
I was able to help by being on committees to get meeting sites for WACA meetings. It was indeed a great pleasure to help Shujaat and the members of Les Clefs d'Or in hosting a Gala event in 2004. The event helped raise funds to host 650 concierges from around the world for the Annual Les Clefs d'Or International meeting held in January 2005 here in Washington, D.C.
Then as the Senior Sales and Marketing Manager of Madame Tussauds, in 2008; we knew that joining WACA was a must! Again, we hosted many meetings for WACA and invited the members to join us with our new figure launches.
Then in 2013- Potomac Riverboat Company (PRC), under the leadership of Charlotte Hall, also knew the importance of WACA membership. We hosted transportation to meetings from Georgetown to Alexandria, offered VIP vouchers as prizes for the concierges and to members at monthly meetings and we helped organize meetings in Alexandria, VA with Visit Alexandria; Mount Vernon and to National Harbor, MD with the National Harbor Team. When Entertainment Cruises purchased PRC to introduce the Water Taxis from the Wharf; we made every effort to introduce all WACA members to the ease of traveling on the Potomac River. Now as Hornblower Cruises and Events we stand ready to assist when possible.
---