About WeVenture DC
What is WeVenture DC -
WeVenture DC (Formally Washington DC Tour Hub/Washington DC Urban Adventures). Provides small & personalized group tours in the Washington DC area. All tours are built and run by trained and certified local guides that are experts in their field. WeVenture DC is committed to provide value to our guests, guides, and communities we operate in through sustainable business practices like all-electric golf-carts, and partnerships with other local businesses. This allows us to provide more meaningful, and impactful experiences during our tours. We currently offer both public and private tours, as well as custom driving and walking tours with options listed below. Please contact for a full itinerary of a selected tour. Tour are offered in English, Spanish, French, Polish & Portuguese.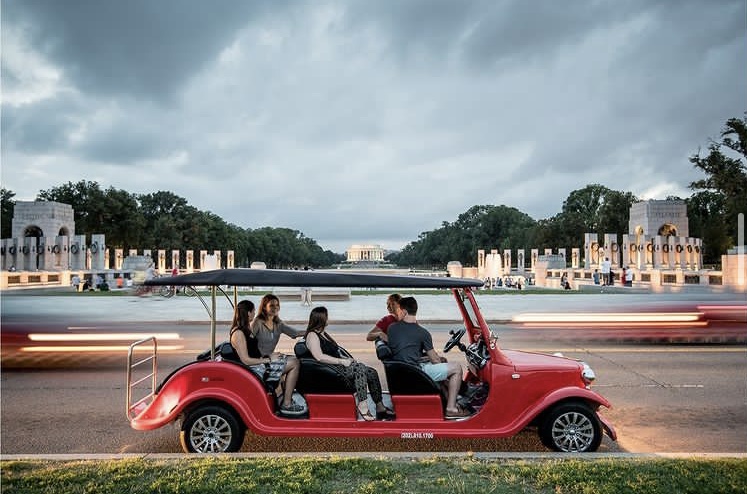 What is in a Brand:
Why are we called WeVenture and what does that name mean to us? There are two elements to this name. The first is "Venture". The various dictionary definitions all share the idea that 'a venture' or 'to venture' involves doing something or going somewhere and that action is daring/courageous and it involves risk. It also can be a noun or a verb. You can participate in a venture or you can venture. In our modern tech company world the word 'venture' is often associated with business and investment. For us 'venture' means going somewhere and doing something. Something new, something novel, and something that will change us. Our idea of 'venture' is closer to the saying, "Nothing ventured, nothing gained". There is risk and the thing at risk are people's preconceived notions, biases, and stereotypes. We venture out into the world to discover and grow as people and as a community. We invite others to venture with us. To join our "We". The second part of our name is the "We". This "We" means a lot to us. First it means our team who are the most important part of WeVenture. Next it speaks to the "We" that is formed when our guests join our team on one of our experiences. Together they are taking a journey that will transform all of them, expose them to new things, new ideas and new ways of thinking. There is no experience or transformation without our guides or without our guests. Our work is profoundly human work and it is rooted in the human experience. That brings us to the expanding concentric circles that are our "We". It goes beyond our guests and team to the people we visit on our experiences. The shop owners, museum staff, waitstaff, bus drivers, and more. Beyond that are the people that live in the communities where our experiences happen and in the communities where our guests live. The "We" also extends to the entire travel and experiences industry and beyond that to the entire world. We believe we are all interconnected and our experiences celebrate that interconnectedness and hopefully those that participate in our experiences come away with a greater understanding and capability to live successfully in an interconnected world. We believe our work impacts all of these circles and we consciously work to ensure that it is a positive impact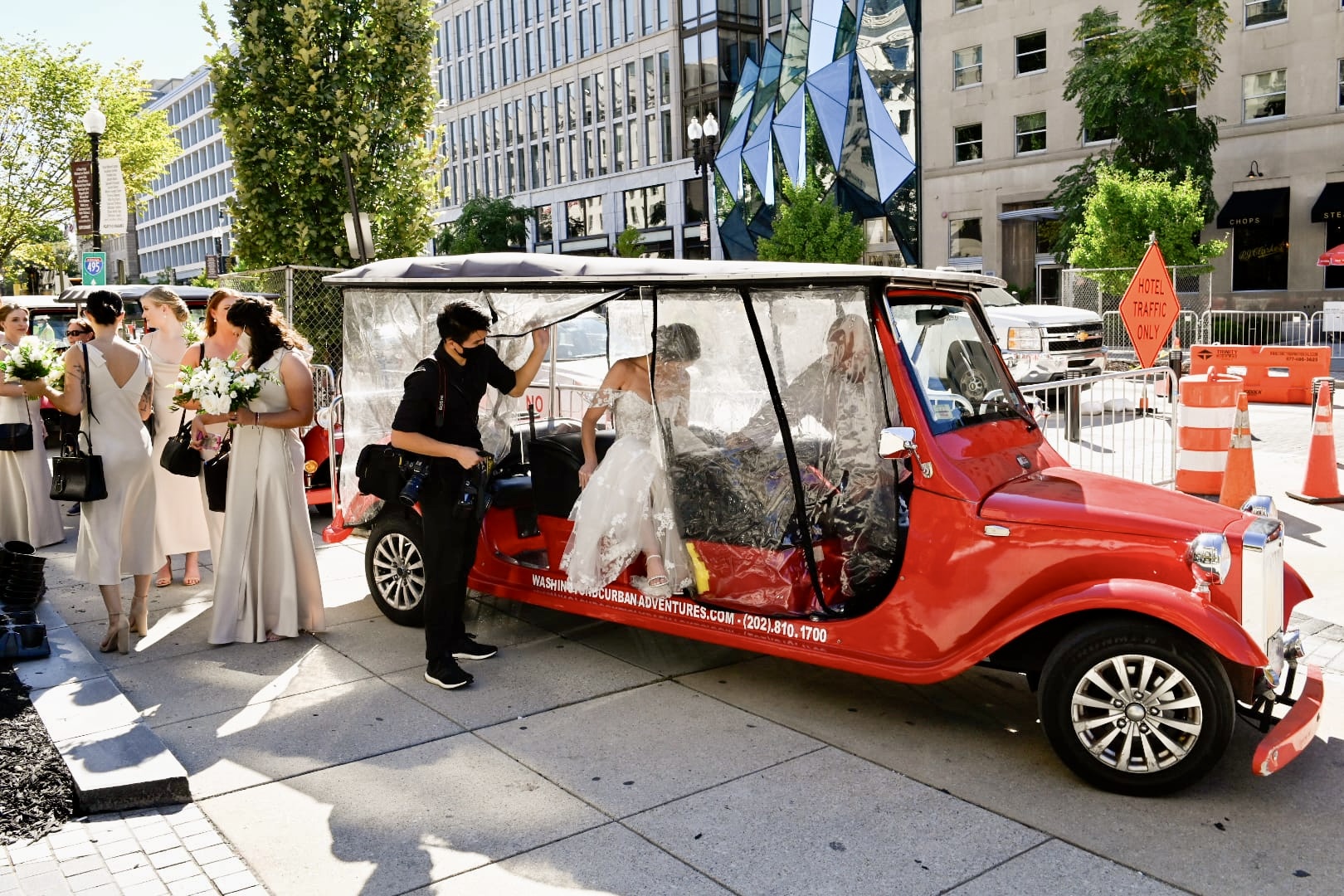 WeVenture DC provides commission to hospitality staff who book or refer customers. Please contact our reservation specialist to assist in setting up that process.
Products & Services
Public Driving Tours by Electric Golf-Cart:
National Mall & Memorial Parks from The National Law Enforcement Officers Memorial
Private Walking Tours:
The Cherry Blossom Festival: A Japanese Sakura Celebration

Georgetown: Establishment of the Federal City

H Street Food & Culture Tour

Capitol Hill: A Monument to the People

American Politics & Debate on Capitol Hill: The

Role of the Legislative Branch

DuPont Circle Drinks & Architecture

Smithsonian American Art Adventure
Upcoming New Products:
Contact our reservation specialist for more details regarding upcoming products and availability.
Custom Driving Tours by Electric Golf-Cart Options:
Ability to edit/change the predetermined Pick-up & Drop-off locations to places around the city such as restaurants, hotels, or places of interest, etc.

Ability to pick & choose what you and your family want to see on your visit to Washington DC, this is all done by creating an itinerary that meets your interests and schedule. Included are personal phone calls with our reservation specialist, who will further assist you in helping to plan your tour and allow us get to know you are.

Ability to add in dining options such as picking or dropping you and your family off at any of our world class restaurants, shuttling you in between a selection of restaurants to sample the DC food scene, or even bringing the food and drinks on tour and creating a picnic under the stars and wonders of some of the most significant symbols in American History as we take you through the creation of this "Monumental Core".

Ability to increase the tour length, our normal tours run at about 2 hours long. However, this might not be sufficient to suit your needs to see and experience everything DC has to offer. So, we can accommodate longer tours and trust us our local guides are happy to talk about the city for as long as possible.

Ability to test out new products and tours that are in the development pipeline before they are able to be accessed by the general public. Please contact our reservation specialist for more details regarding upcoming products and availability.

Ability to create a tour either driving or walking inside any museum or neighborhood in the city, price of admission to certain museums can be included in the tour package, please contact our reservation specialist for more details.

Ability to create a more customized experiences for specific events, including weddings, photo shoots, tv/film, shuttle driving, etc. Please contact our reservation specialist for more details regarding specific event requests.
300 New Jersey Avenue NW
Washington
DC
US
20001
203-610-9099